Polyester Ribbons Continuous Dyeing&Finishing Machine with Large Product Capacity
Product Detail
Product Tags
Basic Info
Machine Type:
Dyeing&Finishing Machine
Main Part Material:
Stainless Steel,Iron,Carbon Steel etc
Heating System:
Electrical&LPG or Natural Gas&Steam
Application:
Satin Ribbon,Polyester Ribbon,Label Ribbon
Transport Package:
Wooden Box for LCL Film for FCL
Specification:
CE certification
Product Description
Polyester Ribbons Continuous Dyeing&finishing Machine with large product capacity
Item No:KW-812-400
Size: 25000*1000*2400mm
This is high speed satin ribbons/label ribbons continuous dyeing&finishing machine with high efficency and energy saving.

Features:
1) High efficiency
2) Power Energy Saving
3) Our patents.

4)Application: The dyeing machine is especially used for dyeing polyester satin ribbons,label ribbons made from nylon,polyester with thickness below 1.2mm.

5)Product capacity: 1-12 Pcs/time, 0-35meter/min/Pcs.

Heat System electrical/LPG or natural gas/steam
Working Width(mm) 200/400/600
Thermofixation Chamber Tape Content(m) 45/60/80/90
Maximun Speed(m) 15/30/40
Maximun Number(m) 6/10/20
Control system Manual/Computer control(PLC&Touch screen)
Processes: Feed in-Pre washing-Pre dryer-dyeing groove-Infrared pre drying-thermofixation-washing tank-chemical groove-drying&finishing unit-cooling system-take off
KIN WAH Mechanical Industrial Co., Ltd. established in the year of 2005, has been dedicated in researching and developing KIN WAH dyeing and finishing equipment series for narrow fabric for more than twenty years. KIN WAH dyeing and finishing equipment series include High temperature Continuous Dyeing & finishing Machines, Normal temperature Continuous Dyeing &finishing Machines, High & Normal Temperature Continuous Dyeing & finishing Machines (same machine), Finishing & Starching Machine, Calender Machine for labels, packaging machines, rolling machines and relative narrow fabric Complete Plant programming. They are widely used for all kinds of narrow fabric made from polyester, nylon and cotton material, such as automobile seat belts (one end & two-ends), heavy duty tapes, textile lift slings, safety belts, luggage & bag belts, satin ribbons, ornament ribbons, labels, elastic tapes, organza tapes, curtain tapes, and cotton tapes.
Customers: SATIN RIBBONS, ELASTIC TAPES continuous dyieng and finishing machines: MONTRIMS,ITL,GLOBAL LABEL, KINGS, LEADER,XINLIN,SANDING GROUP, BRAITEX, TELALA, WARRANTY, APEX, N R GROUP, SHORE TO SHORE, KNITTING CONCERN, STRETCHLINE, DUGOTEX SO ON.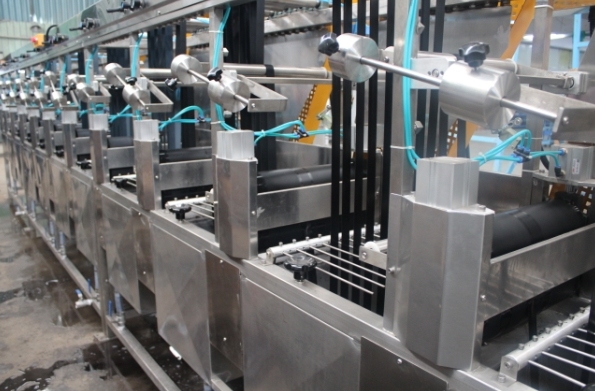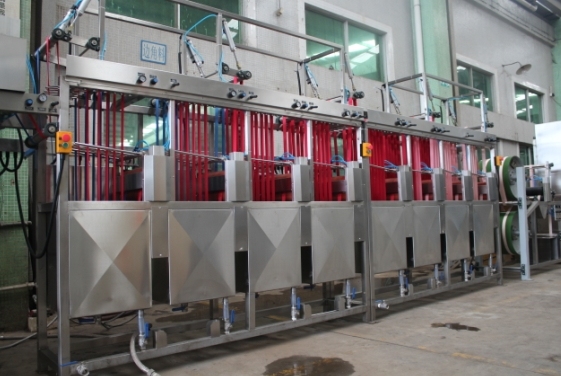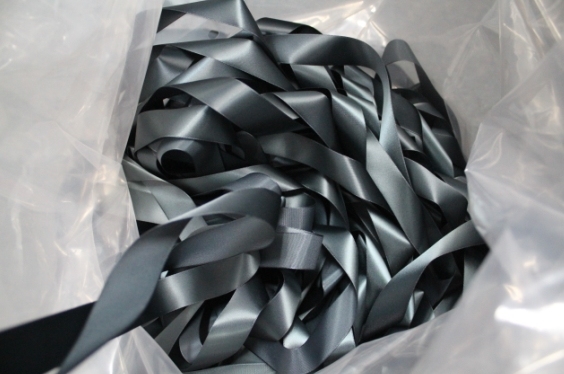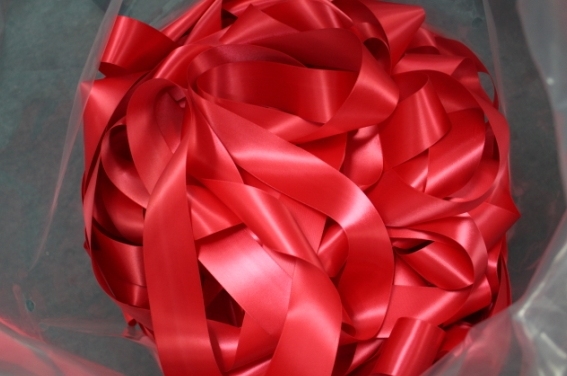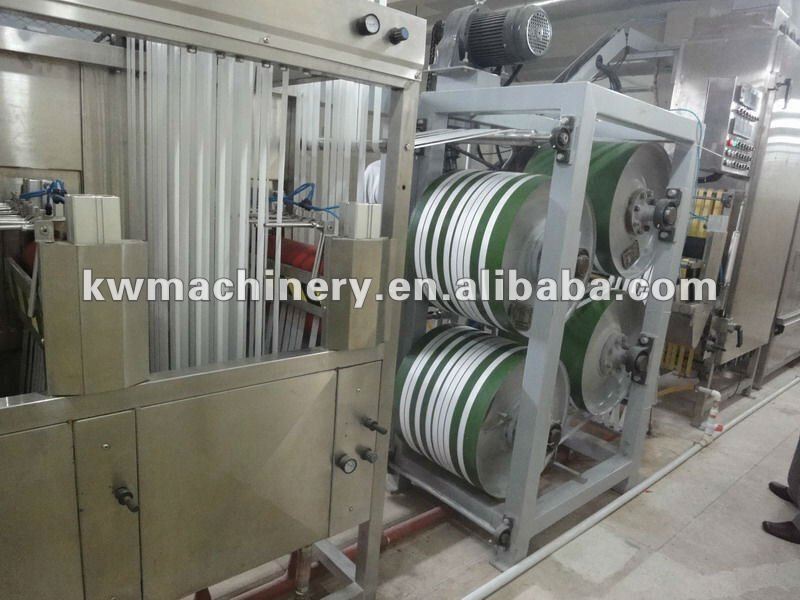 ---
---